Putting length metrology into 3D laser scanning
NMIM supports vehicle inspection to adopt a critical new technology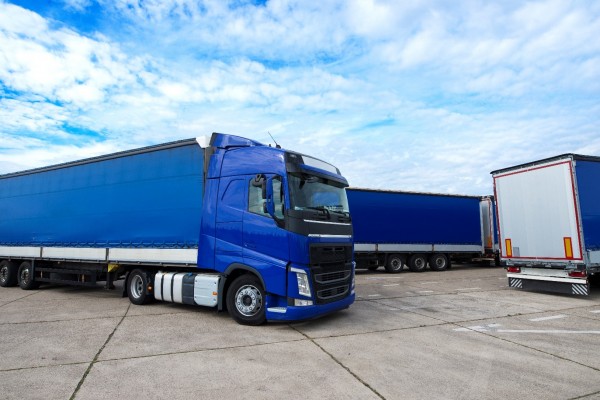 The Challenge
In Malaysia, one Government-appointed company, PUSPAKOM undertakes all mandatory inspections for commercial, public and private vehicles. PUSPAKOM's nationwide network of 54 inspection centres perform more than 3 million vehicle inspections per year.
One step in the inspection process is to measure a vehicle's dimensions – its height, length and width. This step was once carried out manually, but PUSPAKOM has adopted a novel, integrated and fully-automated system which utilizes 3D scanners to measure these dimensions. Three cameras, mounted onto a gantry, analyse the vehicle as it drives through, producing a 3D map of its shape.
The accuracy and reliability of these dimensional measurement systems are of critical importance. They asses the vehicle's compliance with existing regulations in the Road Transport Act, and ensure the safety of all road users.
Our Solution
To support other verification techniques developed for 3D laser scanners, the length experts at the National Metrology Institute of Malaysia (NMIM) designed and manufactured physical artefacts that could be used as in-situ calibration standards.
The artefacts, made from extruded aluminium, are first measured with a Laser Distance Meter that is calibrated against the NMIM standard – this ensures that their dimensions are well-defined. Then, the artefacts are securely mounted onto the body of a truck in three locations so that its three basic dimensions (length, width and height) can be measured. As the truck moves along the inspection lane, it carries the artefact under the 3D laser scanner which takes a measurement. These measurements are repeated, with the results compared to those from the Laser Distance Meter. This links the scanner's measurements back to NMIM's length standards, which in turn is traceable to the SI. NMIM also monitor the accuracy of this instrument by performing periodic calibrations to ensure the results stay within tolerance.
The Impact
3D scanners have had a hugely positive impact on Malaysia's vehicle inspection processes – the measurements themselves can be carried out quickly, and the system can accommodate a large number of vehicles at one time, with minimal staff involvement. It is an effective investment to improve the quality of the company's services with the latest and most relevant tools.
This collaboration between NMIM and PUSPAKOM has further boosted confidence in the technique. We now know that its data is accurate and reliable, because its measurements are traceable to the national standard maintained by NMIM. As a result, the government's Road Transport Department has certified this measurement method, determining that it is compliant with all relevant legislation.

Quote
"It is our responsibility to provide the best service which is trusted by customers as a guarantee on every payment we receive. The safety of road users is our priority and should always adhere to the rules that have been outlined. Working with NMIM on this project has helped our business considerably to ensure that the level of measurement quality is always maintained."
Mr Anuar Abdullah - Head of Engineering and Project Management Department, PUSPAKOM